Post # 1
So this a follow up to a cake topper idea I posted in the Gallery several months ago, you can find the info about how and where I found my "cake ornaments". I had requests to share the final product however, until my fiance picked out his wedding attire I couldn't allow for too many changes. Here is the before and after of my groom, I haven't made any changes to "me" however any changes will be very minimal.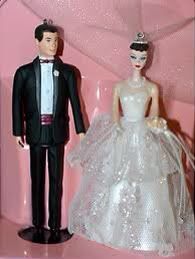 My real goom looks nothing like this Ken…he has very light blonde hair so I knew I would have to paint his hair and eyebrows in the correct color. The eyebrows takes a lot of patience and a steady hand… otherwise he might look like he's making a smart-ass face.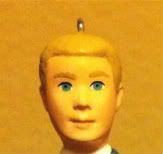 (BTW-I used basic acrylic paints by Liquitex for all of the paint and mixed my own colors)
So my honey was on the fence between a kahki and grey suit so I held off on painting his suit literally until the day he brought the suit home 4 days before Thanksgiving! I have been really excited about this DIY project so once he had his suit lined up I got to work. After I gave him a new paint job I also wanted to brigten up the color of his shirt since it was kind of an ivory, I also painted to bowtie to match his shirt and cummerbund to match his pants since he wont be wearing either. next, I painted his flower to match the orchid boutonierre he will be wearing.
Here is his 'new suit'…
This is the real suit…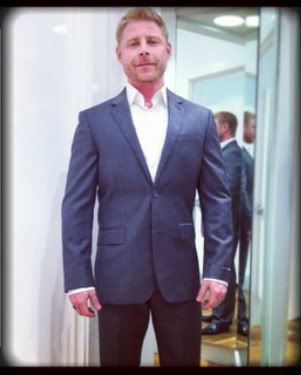 Not so bad if I say so myself!
Last but not least he needed the matching tie. My fiance chose a very handsome cornflower blue tie with white stripes and white flowers. Since these 'dolls' if you will, are only 4in tall I didn't have too many color options. I went for a solid blue as close to his tie color as possible…if anything no one else will care about it as much as me anyway.
I tied the ribbon to look like an actual tie would, singed it a little with a lighter to keep the knot in place, then cut off the excess length and material.
Originally my plan was to just secure the fabric tie with super glue on top of the existing bow-tie however due to the tiny knot the tie came out to his chin…it was bad so I removed the bowtie with a pair of nail clippers.It popped out quite easily as it is a seperate piece. I wish I had known in the beginning and removed it before I repainted the shirt since it required some touch up after removal.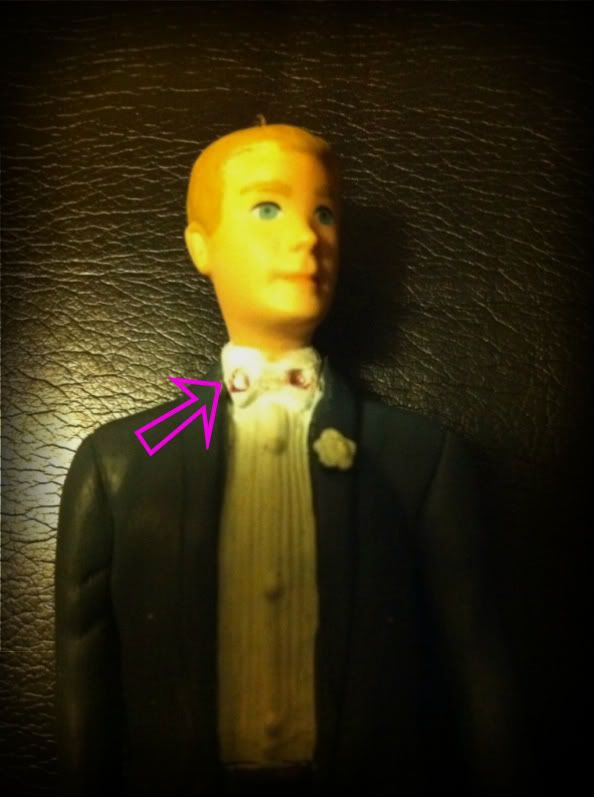 Once the touch up paint to his collar was dry I attached his tie with super glue…He's complete!
Ta-Da! I must say he looks very updated in comparison.
I had a lot of fun making this cake topper so far and take a lot of pride into the time and detail I put into it. I hope you enjoy.
If you have any questions about this tutorial I would be happy to help! You can email me at [email protected] or on my blog at http://www.msjolieporter.blogspot.com