Post # 1
For the Cake table I want something like a dessert buffet. We have a lot of people so one huge cake may not work out. So I am thinking a medium sized naked/raw cake like this one:
I have a little topper – but it might go on one of the tinier cakes that we use for cutting:
And it would be sitting on a table surrounded by a bunch of other desserts:
I also want to have other things from this pic as well. I like the ribbon wall behind it as weell as little signs telling people what is there.
For the favor table I want to have give out Jam.
I picture them stacked all halphazardly with maybe an upside down crate to give another vertical addition to the display.
Next to the favors (probably on the same table) I want to have the Guestbook. I know it is getting old but I *love* the idea of having the fingerprint guest book. I want one for my house and I think its the sweetest form of memory of the event – and it won't get stuck in a box somewhere!
My grandmother would be the one painting the background. She has done some AMAZING things for others so I am excited to ask her to do this 🙂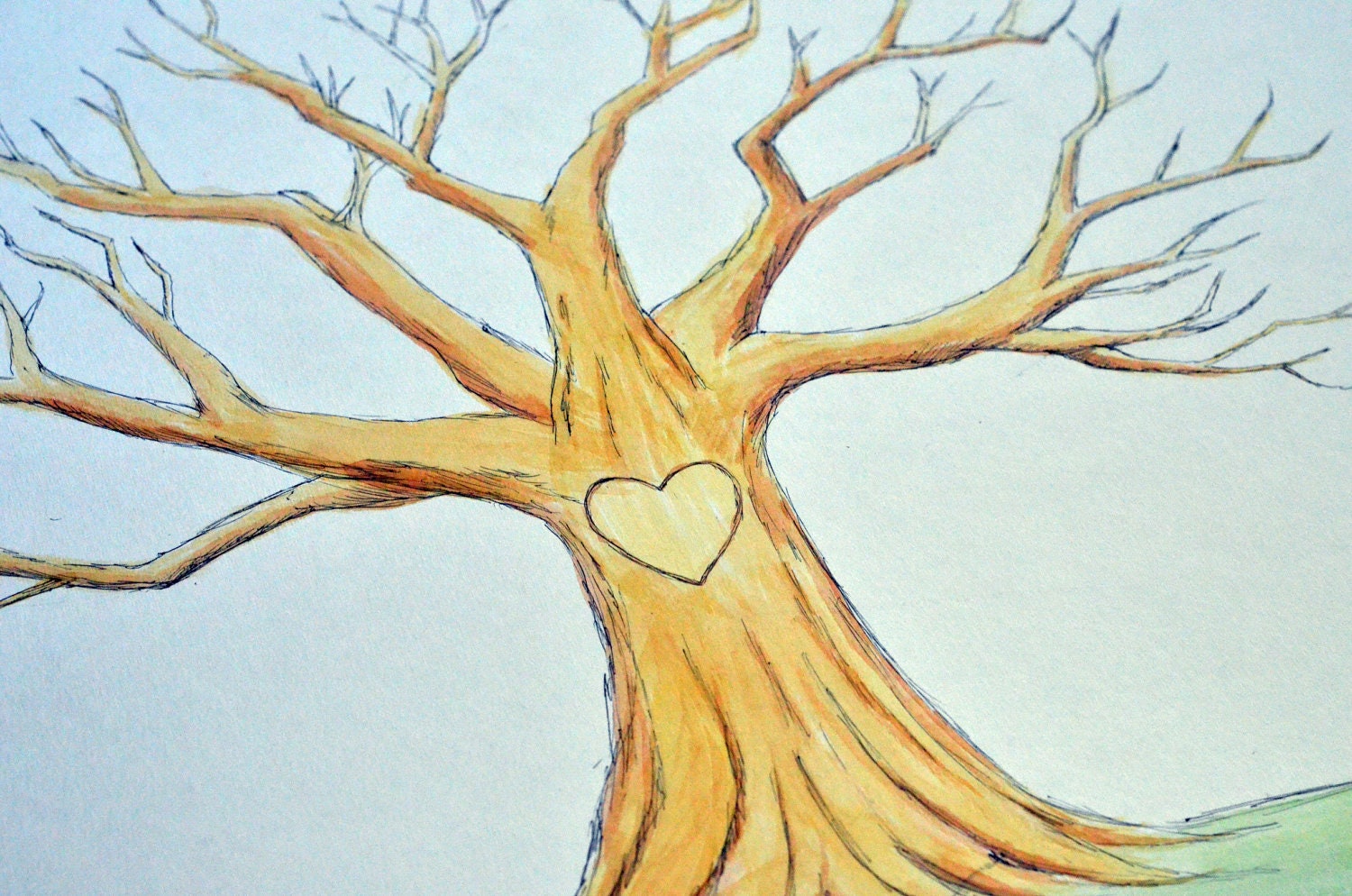 I also have a white birdcage that we have used for a card box at previous weddings. I imagine this will go on the the Guestbook/favor table as well. I would probbaly add a ribbon weaved around the middle and glue on a small card that said 'Wishies' or 'Cards':
For the Head table I want things to be mostly understated. There is SO much detail everywhere else that I think I don't need to go over the top here. I know for sure that we will have the white linen and burlap runner. Then I figure I will set out 6 blue ball glass jars (I own 30 some) for us girls to put our bouquets in.
I think I will have a short piece of bunting that can be swagged across the front like this:
Some people have some that say 'love is sweet' or 'just married' – but I think that is one more details we don't need to worry about.
I think I also want a ribbon wall behind this area too (like the cake table). But since it will be longer…and maybe taller – I am wondering if I could have my ushers move the curtain wall from the aisle and set it up behind the head table during the cocktail hour.
I don't want to put anything directly in the middle – so the guests can see us. But maybe I need to have a long linen for each of these three tables … that way you won't see up my girl's dresses and we can store stuff under the other two.
I also can't decide if I need chair things that say Mr. and Mrs. If I did them they would be wood and I would paint them when I did the rest of the signs. Might just be an extra detail that I don't really care about too.
On the other side of the table I have found this sweet tradition where they put two chairs facing the bride and groom with signs on the back that say – come say hello – so guests can come up and say hi to the couple while they are eating, etc… I am still thinking on this – but the sentiment seems sweet 🙂