Post # 1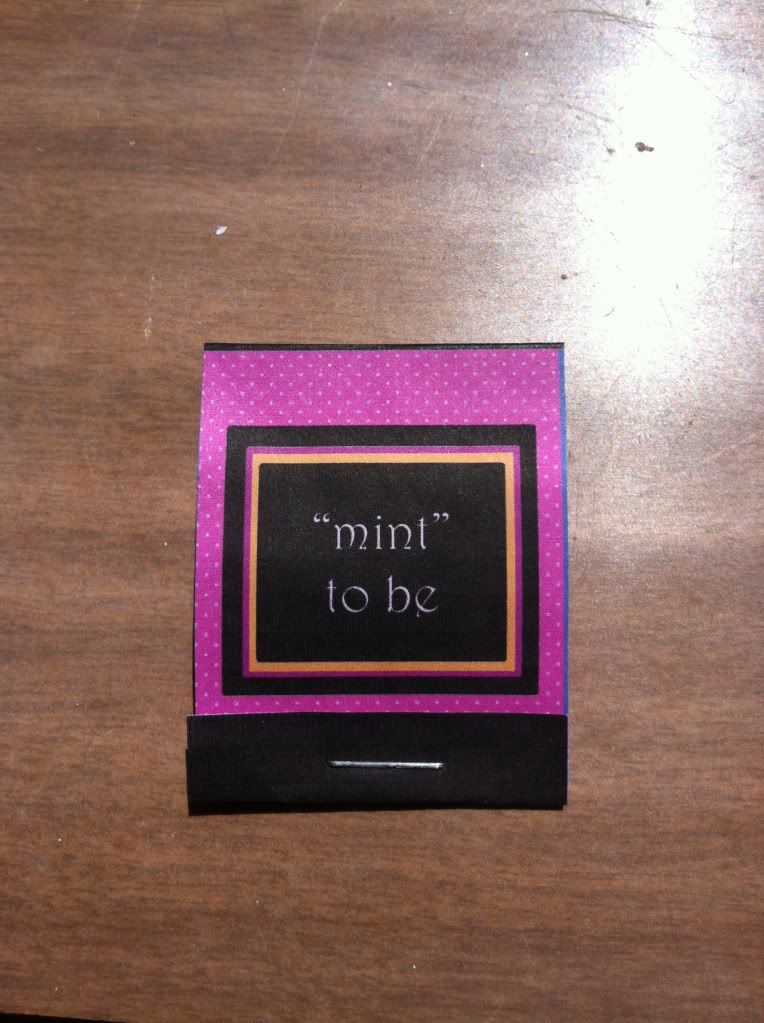 I saw some match book mint ideas I really liked but could never find a template. Finally I decided to try it out for myself. I think for a first attempt this is pretty good. What does every one think? This is also the first DIY project that I have attempted.
The picture is one that was printed on regular paper and there are a few other things that I will be changing around (like I stapled it completely shut, oops!).
Please give your honest opinions on the design.