Post # 1
Hello everyone
I just put money down on my dress and had dress regret right away. I should have waited for the spring 2013/fall 2012 collections. I have decided to go for another gown and I am looking to pre-sale my Pronovias, Pascua gown.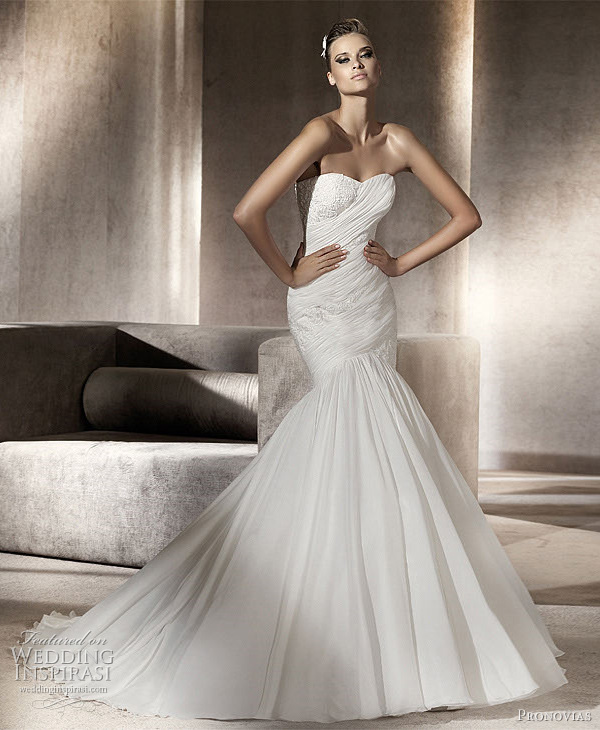 It is a gorgeous mermaid, very light and perfect for a summer wedding. It should be in at the latest in 5 months. If you or someone else you know is looking for a clean, beautiful mermaid, please let me know. I paid $1800 for it, and I am looking for around $1500- $1200 for it. The dress is in ivory, it is size 4. It will be brand new, from the bag. You can send me an inbox. Here are some more pics:
I am located in Ontario, Canada and willing to ship anywhere.
Thank you!