Post # 1
I had a custom dress ordered from China. I know this has the potential for total chaos – but I figured I always had enough time to send it back! My mom is also a seamstress, so we figured if there were no major issues we could always pull tricks out of our sleeves.
I ordered my dress 09/13 and received it 10/08. I had one custom sized (as I have small bust and hip but wider waist) with some specifications on notions that I didn't want included (I figured if they included the bow I would just take it off myself, no big deal!)
Here's the stock image of the dress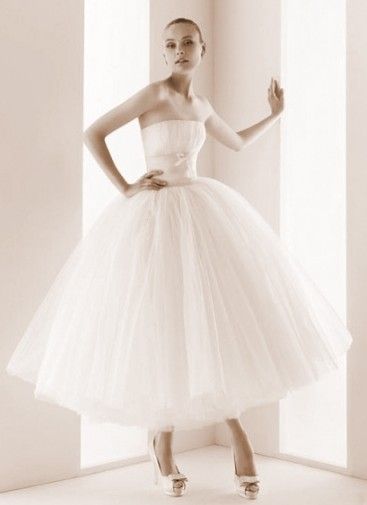 And here she is on me:
I just need to fluff up the tulle and we'll be good as gold! (I couldn't wait to get it out of the bag and on my body! So it is totally flat in these, LOL!) I was really pleased to have had such a good experience. I had read a ton of reviews and caught so many mixed feelings from the forums.
I wanted to post mine in the likelihood that anybody was on the fence. For some there's no replacement for brick and mortar stores – but I know my body type/fit and knew exactly what I wanted. So, just wanted to share a shining review!